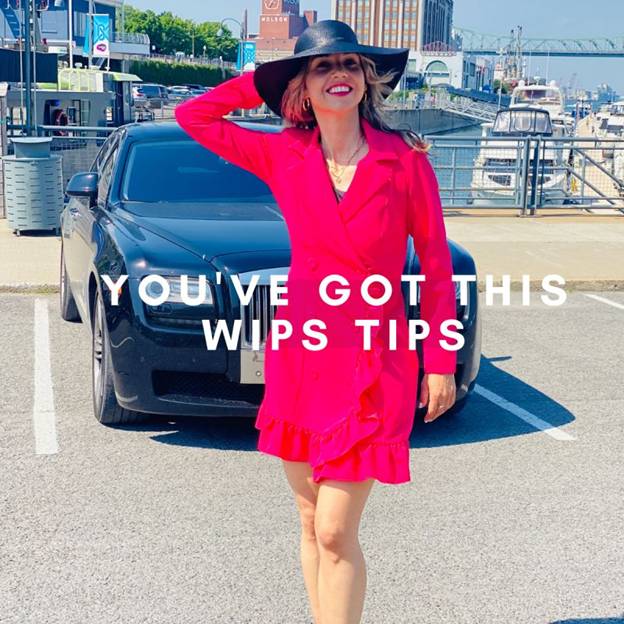 "You don't' have enough experience"
"You don't have enough savings"
"You don't know if it's going to work out most fail after a few months"
"You have too many competitors"
"You will not make it"
"You are too young"
Every time I heard another edition of:" You don't' have.., You can't…"
I mentally switched it to:
You've got this – WIPS TIPS
I transformed all negative comments into motivation boosters, it actually kicked me on.
I am grateful for all the DONT's and CANT's, it enkindled new sparks of inspiration, I literally felt fired up, it pushed me beyond my limits.
Stay in tune with your inner calling, trust your inner voice and stay on your path. You've got this – WIPS TIPS
Exactly, 4 years ago I decided to become self-employed with WIPS to serve the hospitality industry and to follow the inner calling to help people to step up, it's a clear intention that fuels my motivation daily.
It was my dream to become self-employed but I never really saw it coming, then the opportunity presented itself and I grabbed it, I jumped, I knew some opportunities don't come twice.
It's the commitment, the promise, and now rather the responsibility to keep doing what I am doing. The decision I made 4 years ago, was one of the best I have ever made, failure was never an option,
success the only possibility.
The path is not straight, rocks roll onto your pathway, don't let them irritate you, be courageous, be strong, pursue your dreams, don't settle for less, go for it, you've got this.