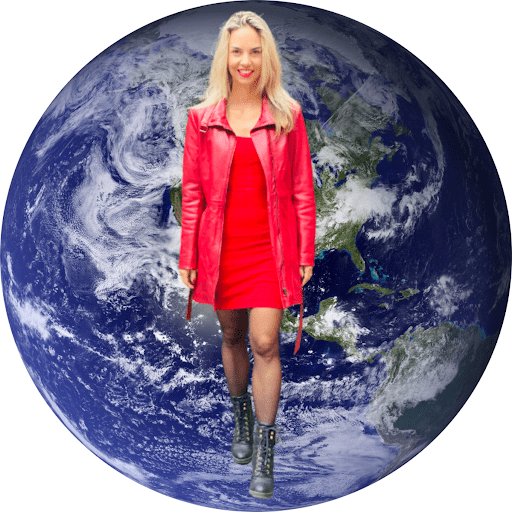 Without question, the last two years have rattled global talent markets.
However, the good news is, willy-nilly there is a silver lining when it comes to recruitment.
If you pull back the lenses, in the wake of the health crisis, the interactions between recruiters and talent rose to a broader next, international level.
An innovative approach suggests: "Avoid choosing a recruiter based only on the office location." Instead, look for a recruiter that is endowed with tremendous resourcefulness, primarily someone who truly excels at the "job".
Someone who matches with your values, walks the talks, keeps you engaged, diligently, nimbly, and capable of delivering top-notch results, despite the global challenges.
Simultaneously, leveling up the presentation of the candidate with groundbreaking technology like a "Video Resume" is equally important.
Imagine yourself, as the hiring manager, able to enroll in the "second round" all from your office desk by just one click on the LINK "Video Resume", comfortably snooping around the interview trailer while observing the candidate in a "real interview scenario" (2 minutes video)
This is what we call: expediting your interview process while giving the candidates a chance to showcase the ability to translate their sales acumen into building their self-brand.
𝗪𝗶𝘁𝗵𝗼𝘂𝘁 𝗳𝘂𝗿𝘁𝗵𝗲𝗿 𝗮𝗱𝗼, 𝗹𝗲𝘁 𝘂𝘀 𝗿𝗲𝘃𝗲𝗮𝗹 𝘁𝗵𝗲 𝘀𝗶𝗺𝗽𝗹𝗲 𝗳𝗮𝗰𝘁, 𝘃𝗶𝗱𝗲𝗼 𝗿𝗲𝘀𝘂𝗺𝗲 𝗵𝗮𝘀 𝗿𝗲𝗽𝗹𝗮𝗰𝗲𝗱 𝘁𝗵𝗲 𝗺𝗼𝘁𝗶𝘃𝗮𝘁𝗶𝗼𝗻 𝗹𝗲𝘁𝘁𝗲𝗿 𝗱𝘆𝗻𝗮𝗺𝗶𝗰𝗮𝗹𝗹𝘆.
I grind my teeth when I observe that some still haven't gotten it, and choose recruiters focusing only on one main criterion: LOCATION, but in 2022 it is simply water under the bridge.
Because let us face it, as long as you receive stellar recruitment assistance, do you really care where your recruiter is currently sojourning?