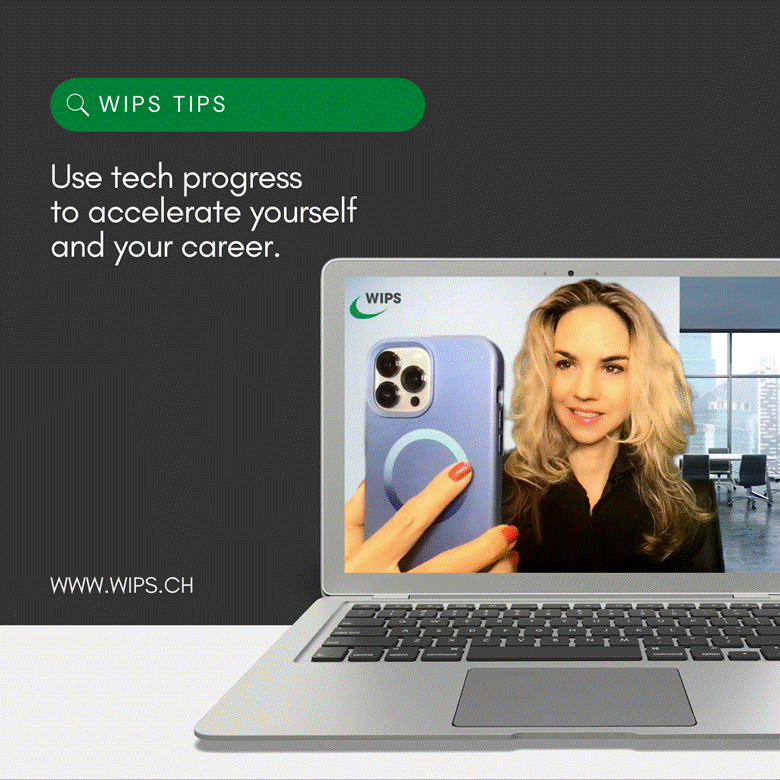 The incredibly accelerated progress and bleeding-edge opportunities within the tech space in 2021 may leave us feeling excited yet at some point intimidated. In fact, there is nothing to be worried about, you are not falling behind with new technologies, because even the most dedicated fans of all new things need at least 21 days to build a new habit.
We prepared a couple of WIPS TIPS available for every level of technological advancement which depicts how we can embrace high tech in our professional lives and make the most of it:
📲Technologies are meant to be used for people to get more organized. Start by building the habits of using the advantages of the available tech progress every day. For example, using a digital calendar, organizer, and to-do list is already a wonderful beginning. That can be the first step up to your personal tech-savvy if you're still on the fence about all this.
📲Do you sound confident? Preparing for your interview, public speaking or video meeting can be easier when using audio self-recording for practicing your speeches;
📲Do you want to see yourself through the eyes of your colleague or interviewer? Now you have that chance to explore how to leverage technology, like with the apps you already use for video calls. Do you like how you look? You always have an option to level up your presentation: prior to the meeting find an engaging background, spot the perfect angle of the camera to highlight your face, and also test and enhance the perception of your body language, this will calm your nerves, especially in case you expect to suffer from "stage fright". Have your plan of the talk ready on the screen. Don't be shy, tune yourself up according to your needs.
📲Switching gears, are you following the last news of your industry or your company? If not, you are potentially missing the opportunity of shining bright in your team or on your next job interview. Subscription for the right newsletters and informational channels, especially from your phone, can make you well and timely informed. And then, well, you know, "the one who owns the information owns the world". With that being said, follow WIPS for more insights on the last trends in the luxury hospitality industry.