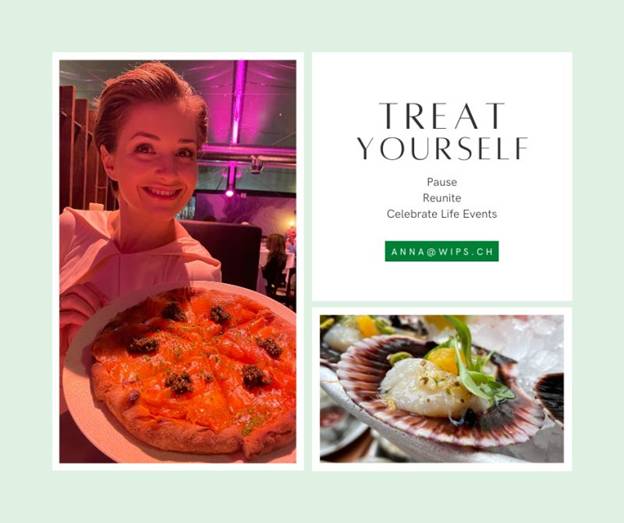 Everyone who knows the fact that I met my husband while we were studying in the hospitality school, is aware that our celebrations of life events are always including the explorations of the luxury dining experiences. This time, after the lockdown stillness, we were even hungrier for adventures. Therefore, for our fifth wedding anniversary, we decided not to betray our tradition and support the re-opening hospitality industry.
While thinking about which restaurant we should choose for dinner, we were first of all guided by the desire to catch the LA trends, indulge ourselves after a long break in going out, and get the 𝘀𝗽𝗿𝗶𝗻𝗸𝗹𝗲𝘀 𝗼𝗳 𝗽𝗼𝘀𝗶𝘁𝗶𝘃𝗲 𝗲𝗺𝗼𝘁𝗶𝗼𝗻𝘀 and impressions. In addition to all that we received a real gastronomical ecstasy, as we eventually had our anniversary dinner at Spago Beverly Hills. This Wolfgang Puck's first restaurant venture and his flagship restaurant worldwide, known for California cuisine.
The white-glove spirit of Spago greeted us already in the valet parking: we didn't have to wait even a second. The charming hostess brought us to our table faster than we sanitized our hands. And then I saw something that I haven't seen since I left Switzerland: the waiters were ironing the snow-white tablecloths right on the tables in the dining area while resetting for the next guests. That definitely brought me back to my memories when my husband and I were having our practical classes in the restaurant of our Swiss hotel school while dreaming about bringing the best hospitality traditions to our future modern businesses.
In 2007 Spago Beverly Hills was awarded two stars by michelin guide, a recognition achieved by only three restaurants in Los Angeles. That night we wanted to answer the main question: how do the two Michelin stars taste like?
In reality, the food we ordered deserves the whole page to write about it with all possible epithets and comparisons. We ordered Spago's signature pizza with house-cured smoked salmon and black caviar. For the main course, we had halibut with red curry and basil and veal chop with escarole and rosemary. In the end, both of us had a room for only one piece of chocolate-cherry cake with ice cream to share, because the chef treated us with a compliment spicy big-eye tuna tartare cones in between the courses.
Every dish we tried seemed to be a "dish of the evening" for us, but only till the moment when the next dish was taking its turn to be tasted. 𝗧𝗵𝗲 𝗳𝗹𝗮𝘃𝗼𝗿𝘀 in the mouth pallet were changing each other 𝗹𝗶𝗸𝗲 𝘁𝗵𝗲 𝗺𝗼𝘃𝗲𝗺𝗲𝗻𝘁𝘀 of the talented dancer during the performance: softly linked with each other 𝘄𝗶𝘁𝗵 𝗵𝗶𝗴𝗵𝗹𝗶𝗴𝗵𝘁𝘀 and 𝗸𝗶𝗰𝗸𝘀 according to the scenario. Both of us agreed that we could imagine no better place to be for our romantic occasion. Thank you Spago Team for adding one more unforgettable evening to the book of my family stories!