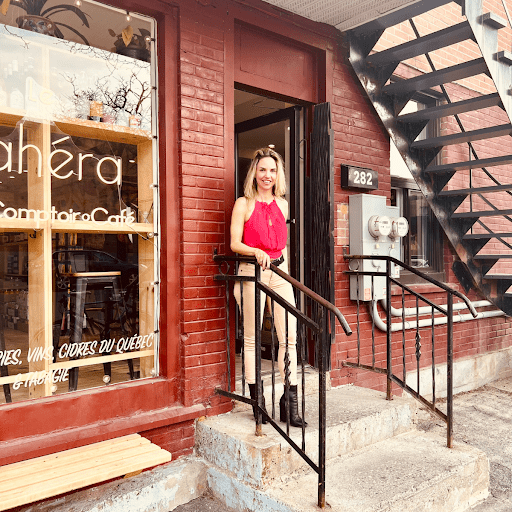 The other day, I entered a cafe and she looked at me with a huge smile, I literally had goosebumps, she gazed at me and smiled, without any reason only with pure intention, at least that's how i perceived it.
My face lit up, and my automatic response?
A smile…
When I experience kindness, I hold on to it, I take an inner snapshot, it can be as small as a smile or as big as showing gratitude for a job well done.
I collect smiles and keep sharing them.
😀 𝗛𝗮𝘃𝗲 𝘆𝗼𝘂 𝗲𝘃𝗲𝗿 𝗿𝗲𝗮𝗹𝗶𝘇𝗲𝗱 𝘁𝗵𝗮𝘁 𝘁𝗵𝗲 𝗺𝗼𝗿𝗲 𝘆𝗼𝘂 𝘀𝗺𝗶𝗹𝗲 𝘁𝗵𝗲 𝗯𝗲𝘁𝘁𝗲𝗿 𝘆𝗼𝘂 𝗳𝗲𝗲𝗹?
When you smile your brain releases tiny molecules called neuropeptides to help fight off stress and you can find many other "side effects" when smiling like dopamine, serotonin, and endorphins which all come into play.
😀 𝗗𝗶𝗱 𝘆𝗼𝘂 𝗸𝗻𝗼𝘄 𝘁𝗵𝗮𝘁 𝗮 𝗰𝗵𝗶𝗹𝗱 𝘀𝗺𝗶𝗹𝗲𝘀 𝟰𝟬𝟬 𝘁𝗼 𝟱𝟬𝟬 𝘁𝗶𝗺𝗲𝘀 𝗮 𝗱𝗮𝘆 𝗮𝗻𝗱 𝘄𝗵𝗲𝗻 𝘄𝗲 𝗴𝗿𝗼𝘄 𝗶𝗻𝘁𝗼 𝗮𝗱𝘂𝗹𝘁𝘀 𝘁𝗵𝗲 𝗻𝘂𝗺𝗯𝗲𝗿 𝗼𝗳 𝘀𝗺𝗶𝗹𝗲𝘀 𝗽𝗲𝗿 𝗱𝗮𝘆 𝗰𝗼𝗺𝗲𝘀 𝗱𝗼𝘄𝗻 𝗱𝗿𝗮𝘀𝘁𝗶𝗰𝗮𝗹𝗹𝘆?
I wonder as we grow older, do we run out of smiles?
Because what happens is that oftentimes the moments of kindness that move us the most are the non-materialistic ones. Although, having said that most of us enjoy receiving a nice gift or a nice treat.
My takeaway is that joy is always found in the now.
So, smile away, and do not give anything or anyone the power to take it away from you.
It's way too valuable!
With a smile, you have the power of transformation, you can make someone's day better, it connects and uplifts and helps people but above all, you can help yourself!
Your life can be full of richness.
𝗛𝗼𝘀𝗽𝗶𝘁𝗮𝗹𝗶𝘁𝘆 𝘄𝗶𝘁𝗵𝗼𝘂𝘁 𝘀𝗺𝗶𝗹𝗲𝘀 𝘄𝗼𝘂𝗹𝗱 𝗯𝗲 𝗹𝗶𝗸𝗲 𝗮 𝗳𝗶𝗿𝗲 𝘄𝗶𝘁𝗵𝗼𝘂𝘁 𝗳𝗹𝗮𝗺𝗲𝘀.