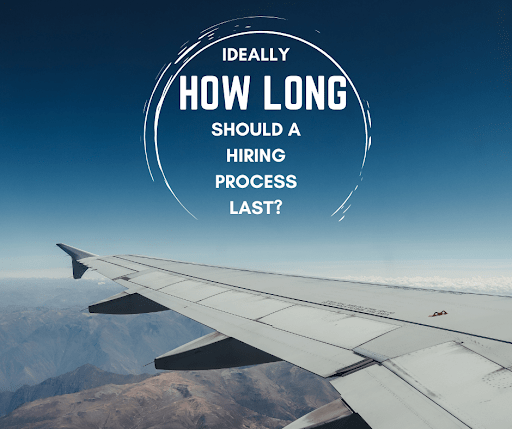 According to research from Glassdoor "𝘁𝗵𝗲 𝗮𝗺𝗼𝘂𝗻𝘁 𝗼𝗳 𝘁𝗶𝗺𝗲 𝗲𝗺𝗽𝗹𝗼𝘆𝗲𝗿𝘀 𝘀𝗽𝗲𝗻𝗱 𝗼𝗻 𝗶𝗻𝘁𝗲𝗿𝘃𝗶𝗲𝘄𝘀 𝗵𝗮𝘀 𝗮𝗹𝗺𝗼𝘀𝘁 𝗱𝗼𝘂𝗯𝗹𝗲𝗱 𝘀𝗶𝗻𝗰𝗲 𝟮𝟬𝟬𝟵." It may sound shocking, but it fairly reflects the realities of the hiring process now.
It is hard to define where the main "time-eaters" are: scoping the talent pool which is too vast to cover, taking too much time for scheduling the interviews, or chasing that desired culture fit" which is too abstract to measure, or simply being indecisive.
In any case, mentioning that hospitality is a fast-paced environment even two months feels long enough for the applicant.
One thing for sure though, hiring for a fast-paced environment should not be too laid back…
If you are a job seeker it feels often the processes are at a snail's pace not only to get hired but also to hear back from the hiring authorities.
On the other hand, if you are the one trying to hire a candidate you may feel alarmed that your perfect candidates "jump out of the hook" before your final decision. It is a normal practice that happens when the hiring process takes too long.
To avoid these surprises it is worth remembering that hiring is a two-way street: going through the interviewing process candidates are interviewing the employers too.
When talking about the competition for the best talents, we also mean protecting the reputation of your company. Candidates who are actively looking for a job always have multiple offers on the table.
So don't keep the intrigue of the hiring process for too long if you want your job offer to remain wanted, exciting, and relevant for your "perfect candidates".