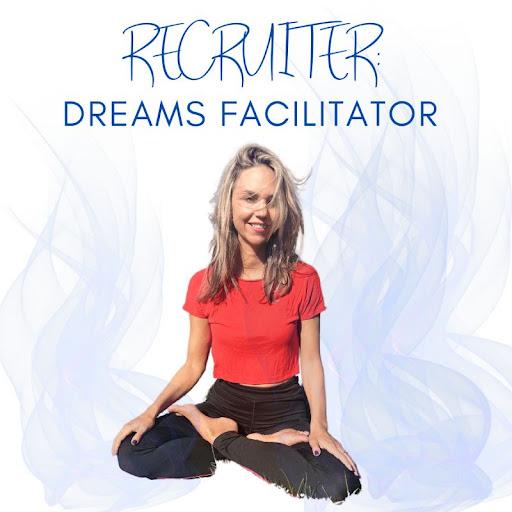 𝗗𝗿𝗲𝗮𝗺𝘀 𝗙𝗮𝗰𝗶𝗹𝗶𝘁𝗮𝘁𝗼𝗿: 𝗦𝘁𝗼𝗿𝗶𝗲𝘀 𝗼𝗳 𝗥𝗲𝗰𝗿𝘂𝗶𝘁𝗲𝗿𝘀
Over the last few years, the role of a recruiter has evolved into an enabler, motivator, and enthusiastic dreams facilitator to fulfill people's purposes in a world where intentional work has gained momentum to engender long-lasting & meaningful footprints in an exigent business world.
What about your dreams, have you reached them?
Each day is a gift, a new chance filled with opportunities, only if we could see them and go after them.
A life well lived means reaching life goals – ultimately becoming your dream.
During an interview this week, I had a conversation with a top candidate, whose response to the offered job was the following:
This is my dream job, I always wanted to work at such a luxury hotel in this dream destination…this is the love language of a New Age Recruiter. Or a Michelin Chef to whom we were able to offer a dream job in Florida said, thank you so much – it's like a dream come true!
We all have small and big dreams and sometimes they evolve over time, and that is perfectly fine.
We all have met people that have stopped dreaming, only to sadly discover that their inner flame has faded.
I engaged with people that have become their dream, mostly meeting these types of people has a magical catalytic effect on you.
And people that are in the process of pursuing their dreams, are inspired by a burning desire from within, they are on a mission.
Those are the ones that will welcome any encouragement, lift or tip truly anything that helps them to propel forward.
I wake up every morning without an alarm clock, my eyes open with a burning desire to facilitate people's dreams in an industry that is rich, full of beauty, and abundant in dreams that wait to be dreamed and lived!
That's my thing, what's your thing lately?