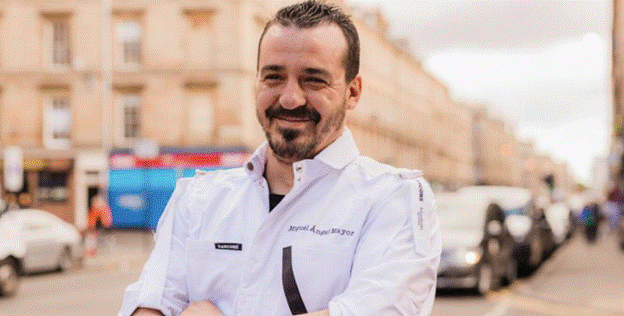 Spanish Michelin-Starred chef Miguel Angel Major headed up the kitchen at Sucede in Valencia when it won a Michelin star in 2017 and was a research and development collaborator at Ferran Adrià's El Bulli foundation until 2015.
He now joins the Rioja restaurant in Glasgow ahead of the restaurant's reopening in June when it will relaunch with an expanded 60 covers and a new dining concept. It will keep its focus on tapas but offer a constantly evolving menu blending casual and fine dining, overseen by Mayor.
"Our food will constantly evolve and have no borders – a one-of-a-kind celebration of produce, with flavours that showcase innovative techniques while maintaining respect. I simply can't wait to get started", comments Chef Miguel Angel Major
We can't wait either, our industry is in constant motion and evolvement, we can be creative without limits, its called hospitality evolution, it's about coming together in joy to celebrate the beauty of life, people, food, and drinks.