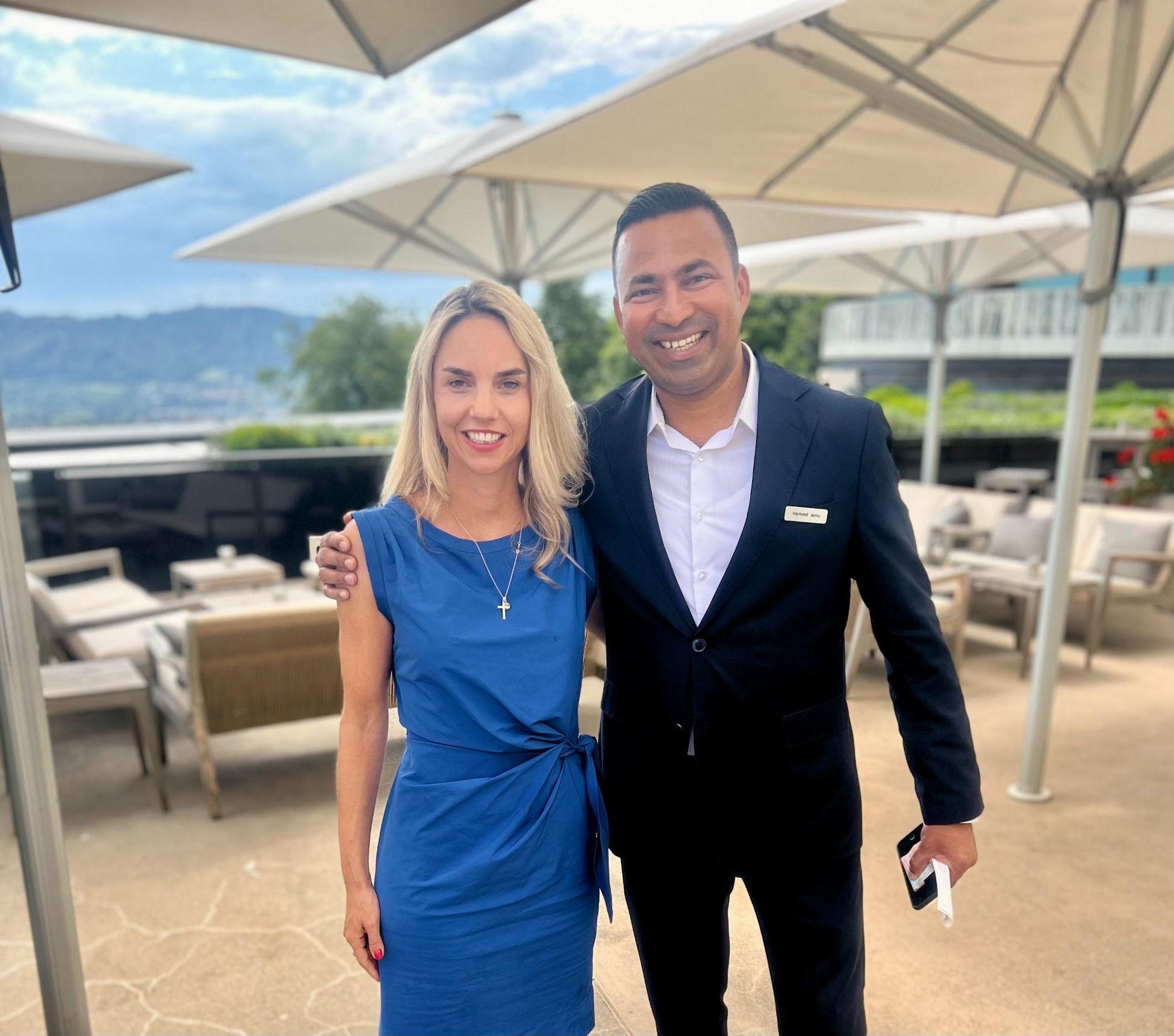 OMG!
Honestly, it's not every day that you spend time in Switzerland at an epic 5-star hotel called The Dolder Grand.
Or do you?
Then, you can consider yourself lucky!
I call it simply "Doldertastic."
All jokes aside, I recently had a 'Top-of-the-world experience' at The Dolder Grand, although getting there had a rocky start.
First, I contacted two connections of mine, top-notch executives, working at some other best-in-class establishments in Zurich.
Planning a long-awaited get-together with my sister after more than 5 years apart is not something that happens often, so I reached out to get information about their offers and restaurant settings before booking.
I was after this "On Cloud Nine Hospitality Experience".
Are you following me?
Then, get ready for an intriguing twist in this story!
They never bothered to respond to my messages.
Ouch!
Fair enough, maybe they were away.
The fact is, to this day, I have not received a response.
On a brighter note and within the same time frame, a long-nurtured connection dropped me a message: "Heidi, guess what? I am working at The Dolder Grand now, as their Assistant Restaurant Manager."
Fantastic timing!
Happily, I told Raymond that I was going to Switzerland and was looking for a superb location for a special reunion with my sister. He said, "Tell me when, and I will take care of it." I said, "But the Brunch is already fully booked on the requested day," I just checked on your website. But, Raymond insisted: "Don't worry, I will take care of it."
I was already over the moon. I was moved by his simple yet true act of hospitality.  He felt what this event meant for me and simply made it happen.
A few weeks later, we arrived, and we received a red carpet welcome.
Think significant view, amazing food, and lavish service. All of the above shaped this marvelous once-in-a-lifetime memory.
But in the end, it's not all that jazz, but the people who pour their hearts into making it extraordinary.
People like :
𝗥𝗮𝘆𝗺𝗼𝗻𝗱
𝗔𝘁𝘁𝗶𝗹𝗮
𝗔𝗻𝗻𝗮-𝗖𝗮𝘁𝗵𝗮𝗿𝗶𝗻𝗮
𝗖𝗲𝗹𝗶𝗻𝗲
𝗙𝗮𝗻𝗻𝘆
and more that made all the difference.
Their genuine smiles and wholehearted dedication lifted the experience to the 'Doldertastic' level, making every moment truly extraordinary.
Titles don't impress.
Actions do.
Smiles do.
Genuine kindness does.
Hospitality shines not because of fancy titles, but because of each human in the picture, each playing the same important role, all part of the bigger portrait—the emblem of hospitality. They make it happen, each second, each minute, each day.