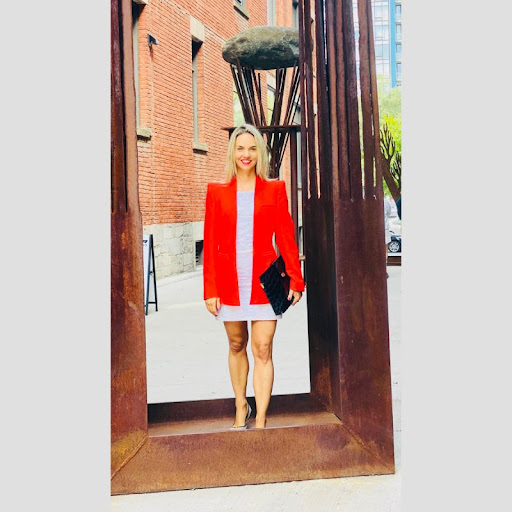 "𝗜 𝗹𝗼𝘃𝗲 𝘁𝗵𝗲 𝗵𝗼𝘀𝗽𝗶𝘁𝗮𝗹𝗶𝘁𝘆 𝗶𝗻𝗱𝘂𝘀𝘁𝗿𝘆. 𝗧𝗿𝗮𝘃𝗲𝗹 𝗼𝗽𝗲𝗻𝘀 𝗼𝘂𝗿 𝗺𝗶𝗻𝗱𝘀 𝗮𝗻𝗱 𝗵𝗲𝗮𝗿𝘁𝘀: 𝗜𝘁 𝗮𝗹𝗹𝗼𝘄𝘀 𝘂𝘀 𝘁𝗼 𝗴𝗿𝗼𝘄, 𝗲𝘅𝗽𝗲𝗿𝗶𝗲𝗻𝗰𝗲, 𝗮𝗻𝗱 𝗴𝗮𝗶𝗻 𝗸𝗻𝗼𝘄𝗹𝗲𝗱𝗴𝗲."
The last two years made all of us assess what is truly important in life.
Is it time?
How do we spend our time, and how meaningful?
At work, at home, and when we travel?
One thing is certain: 𝐓𝐡𝐞 𝐰𝐨𝐫𝐥𝐝 𝐢𝐬 𝐫𝐞𝐚𝐝𝐲 𝐭𝐨 𝐭𝐫𝐚𝐯𝐞𝐥!
𝟕𝟒% 𝐨𝐟 𝐫𝐞𝐬𝐩𝐨𝐧𝐝𝐞𝐧𝐭𝐬 (American Express: 2022 Global Travel Trends Report) 𝐚𝐠𝐫𝐞𝐞 𝐭𝐡𝐞𝐲 𝐚𝐫𝐞 𝐰𝐢𝐥𝐥𝐢𝐧𝐠 𝐭𝐨 𝐛𝐨𝐨𝐤 𝐚 𝐭𝐫𝐢𝐩 𝐟𝐨𝐫 𝟐𝟎𝟐𝟐 𝐞𝐯𝐞𝐧 𝐢𝐟 𝐭𝐡𝐞𝐲 𝐦𝐢𝐠𝐡𝐭 𝐡𝐚𝐯𝐞 𝐭𝐨 𝐜𝐚𝐧𝐜𝐞𝐥 𝐨𝐫 𝐦𝐨𝐝𝐢𝐟𝐲 𝐢𝐭 𝐥𝐚𝐭𝐞𝐫.
𝐓𝐡𝐢𝐬 𝐢𝐬 𝐮𝐩 𝐟𝐫𝐨𝐦 𝟓𝟔% 𝐥𝐚𝐬𝐭 𝐲𝐞𝐚𝐫.
Where will your journey take you next?