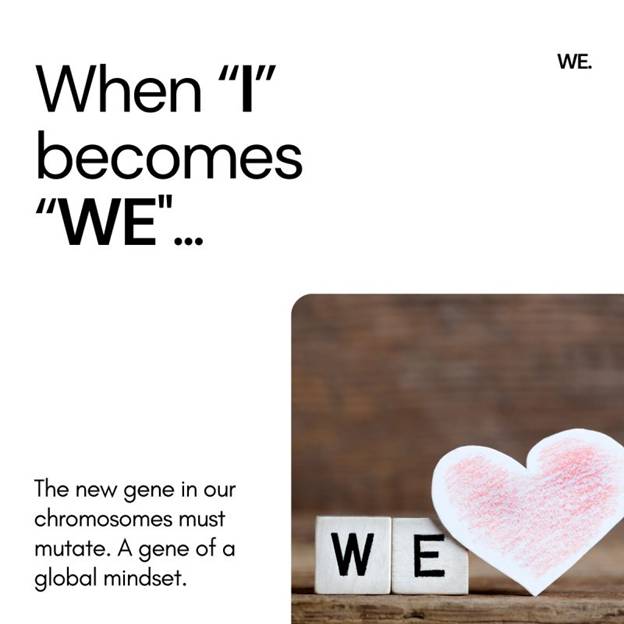 We are being measured by our title. But it is not "𝗧𝗛𝗘𝗜𝗥" fault. Because too often "𝗪𝗘" also define ourselves by our titel.
We want to land the GM position the day after graduation. Yes, dreaming big is a part of great success. But everything needs time, and achieving our dreams is not an exception.
We concentrate so much on our final goals that we forget to enjoy the present moment and live our life. Hospitality is an inner calling and for this reason, every hotel or restaurant can be viewed as a masterpiece mosaic of diverse experiences of people working in it. Each "mosaic element" is rich in its own way and can create a different influence. The joy of feeling the present moment and truly living through the experience needs to be recovered through consciously intaking the momentum with a deeper meaning in a bigger picture, the mosaic.
The value is shifting from "ladder-climbing for the best titles" to the search for a purpose through contribution to a greater good.
𝗪𝗘.
𝗧𝗵𝗲 𝗻𝗲𝘄 𝗴𝗲𝗻𝗲 🧬 𝗶𝗻 𝗼𝘂𝗿 𝗰𝗵𝗿𝗼𝗺𝗼𝘀𝗼𝗺𝗲𝘀 𝗺𝘂𝘀𝘁 𝗺𝘂𝘁𝗮𝘁𝗲.🔬 𝗔 𝗴𝗲𝗻𝗲 𝗼𝗳 𝗮 𝗴𝗹𝗼𝗯𝗮𝗹 𝗺𝗶𝗻𝗱𝘀𝗲𝘁.👨‍🔬​​🌎👩‍🔬
When "𝗜" becomes "𝗪𝗘"…
🌳..the title still makes sense, but it is not the all-powerful focus anymore;
🌳..the race for domination turns in collaboration for a common purpose;
🌳and knowledge from "knowledge only for my use" becomes "knowledge for common good".
𝗪𝗘, at WIPS, believe that in the hospitality industry every title has its value if you have a true purpose of serving people.