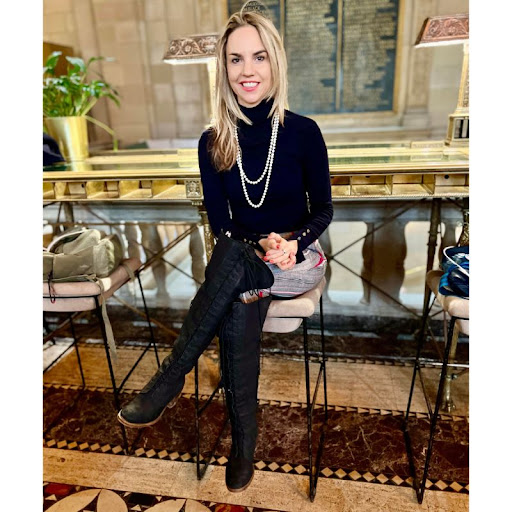 As the world slouches to a somewhat gleamed version, many job seekers out there are on this renewed promising quest to happiness.
𝗛𝗼𝘄 𝗱𝗼 𝘆𝗼𝘂 𝘁𝗮𝗰𝗸𝗹𝗲 𝘀𝗲𝘃𝗲𝗿𝗮𝗹 𝗷𝗼𝗯 𝗼𝗳𝗳𝗲𝗿𝘀 𝗮𝘁 𝗼𝗻𝗰𝗲 𝗮𝗻𝗱 𝗰𝗵𝗼𝗼𝘀𝗲 𝘄𝗶𝘀𝗲𝗹𝘆?
We'll zero in on this question, a question that we receive regularly from indecisive candidates.
Before a new job lures you into its seductive maw…take your time to mull over your next career move.
𝗪𝗵𝗮𝘁 𝗮𝗿𝗲 𝘁𝗵𝗲 𝗺𝗼𝘀𝘁 𝗲𝗳𝗳𝗲𝗰𝘁𝗶𝘃𝗲 𝗧𝗜𝗣𝗦 𝗳𝗼𝗿 𝗷𝗼𝗯 𝘀𝗲𝗲𝗸𝗲𝗿𝘀?
Without getting too deep in the weeds, use one simple trick…It is a simple trick that candidates tend to forget about. This feat can go a long way in making the right choice for yourself!
Keeping the big picture in mind, ponder for a second and ask yourself: 𝗪𝗵𝘆 𝗱𝗼 𝘆𝗼𝘂 𝘁𝗮𝗹𝗸 𝗽𝗲𝗿𝗽𝗲𝘁𝘂𝗮𝗹𝗹𝘆 𝗮𝗯𝗼𝘂𝘁 𝗺𝗲𝗻𝘁𝗮𝗹 𝗵𝗲𝗮𝗹𝘁𝗵 𝗶𝗻 𝗰𝗼𝗻𝗷𝘂𝗻𝗰𝘁𝗶𝗼𝗻 𝘄𝗶𝘁𝗵 𝘆𝗼𝘂𝗿 𝗷𝗼𝗯?
If we can aver that on average, one-third of your life is spent at work, 𝘄𝗲 𝗮𝘄𝗮𝗸𝗲𝗻 𝘁𝗼 𝘁𝗵𝗲 𝗳𝗮𝗰𝘁 𝘁𝗵𝗮𝘁 𝗵𝗼𝘄 𝘆𝗼𝘂 𝗳𝗲𝗲𝗹 𝗮𝘁 𝘄𝗼𝗿𝗸 𝗽𝗹𝗮𝘆𝘀 𝗮 𝗽𝗿𝗲𝗱𝗼𝗺𝗶𝗻𝗮𝗻𝘁 𝗿𝗼𝗹𝗲 𝗶𝗻 𝘆𝗼𝘂𝗿 𝗼𝘃𝗲𝗿𝗮𝗹𝗹 𝗵𝗲𝗮𝗹𝘁𝗵!
The point is when the job application process is stomach-churning that is most probably the best epiphany you will get!
A major no-no !
If something does not feel right to you during the interview process, in most cases it proves to be right later on…
There you have your answer…only imagine how you will feel working for them.
Remember you call the shots in your life and you are the one paying the consequences for it, no one else.
Take the time, and if the new job opportunity sits well with you, it is most probably the best choice, so you will be the only one to really know!
Self-Care means observing how you feel!
𝗧𝗵𝗲 𝗯𝗶𝗴𝗴𝗲𝘀𝘁 𝗽𝗿𝗲𝗱𝗶𝗰𝗮𝗺𝗲𝗻𝘁 𝗶𝘀 𝗻𝗼𝘁 𝘁𝗵𝗲 𝗮𝗽𝗽𝗹𝗶𝗰𝗮𝘁𝗶𝗼𝗻 𝗽𝗿𝗼𝗰𝗲𝘀𝘀 𝗯𝘂𝘁 𝘁𝗵𝗮𝘁 𝗺𝗮𝗻𝘆 𝗷𝗼𝗯 𝘀𝗲𝗲𝗸𝗲𝗿𝘀 𝗺𝗮𝗸𝗲 𝘂𝗻𝗳𝗶𝘁𝘁𝗶𝗻𝗴 𝗰𝗵𝗼𝗶𝗰𝗲𝘀, 𝘁𝗵𝗲𝘆 𝗱𝗼 𝗻𝗼𝘁 𝗳𝗼𝗹𝗹𝗼𝘄 𝘁𝗵𝗲𝗶𝗿 𝗼𝘄𝗻 𝗶𝗻𝘁𝘂𝗶𝘁𝗶𝗼𝗻.
What is good for you, might not be good for me, to each their own, the point is that no one else will perform your job for you than you, so you have to decide what feels right!
𝗥𝗲-𝗹𝗲𝗮𝗿𝗻 𝗮𝗻𝗱 𝘁𝗿𝘂𝘀𝘁 𝘆𝗼𝘂𝗿 𝗶𝗻𝘁𝘂𝗶𝘁𝗶𝗼𝗻, 𝗶𝘁 𝗶𝘀 𝘆𝗼𝘂𝗿 𝗯𝗲𝘀𝘁 𝗰𝗼𝗺𝗽𝗮𝘀𝘀.