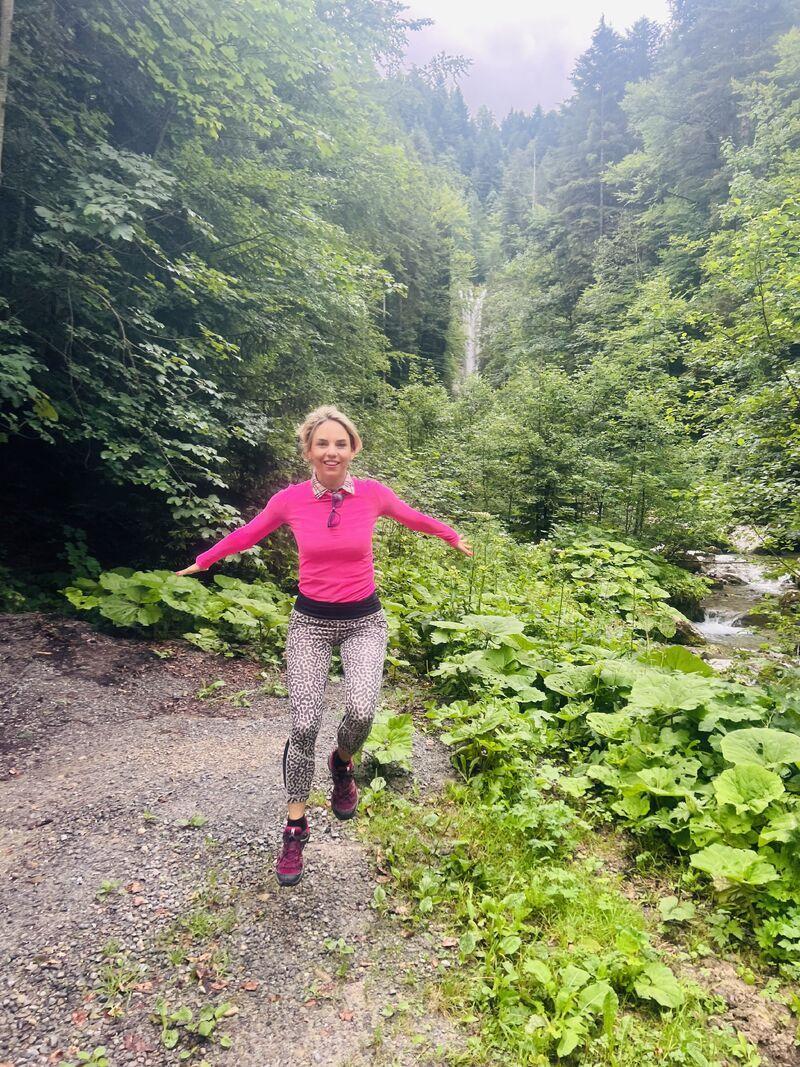 𝗛𝗮𝘃𝗲 𝘆𝗼𝘂 𝗲𝘃𝗲𝗿 𝗰𝗹𝗶𝗺𝗯𝗲𝗱 𝗵𝗶𝗴𝗵 𝘁𝗼 𝘁𝗼𝘂𝗰𝗵 𝘁𝗵𝗲 𝘀𝗸𝘆, 𝗼𝗻𝗹𝘆 𝘁𝗼 𝗳𝗮𝗹𝗹 𝗳𝗹𝗮𝘁 𝗼𝗻 𝘆𝗼𝘂𝗿 𝗳𝗮𝗰𝗲?
Like chasing stars and catching dreams, adventures teach you both the breathtaking heights and views as well as the profound abyss and mysteries of life's rollercoaster ride.
During a recent hike in my home country Switzerland, it became as crystal clear as an Alpine stream: the hiking adventure reminded me of the self-employment journey of the 6 last years working as a RECRUITER and Agency – Co-owner of WIPS, a boutique recruitment agency for the luxury hospitality industry & UHNWI's.
I am ready to share some rocky truths about this experience:
⛰ In the first year, I felt frustrated.
⛰I failed to secure a big account; a VP said I was too young and inexperienced.
⛰I have now taken my first real vacation after 6 years of being self-employed.
⛰Often I work 7 days a week.
⛰I didn't achieve the target I had set for myself in the first 3 years.
Why would anyone share this?
Because many only see the end results of dedicated hard work.
Being a self-employed recruiter in a still male-dominated industry is no cakewalk. Among many things, you have to champion:
⛰Unexpected challenges
⛰Evolving recruitment trends
⛰Consistent relationship building
⛰Round-the-clock availability for partners and candidates
⛰Negotiating contracts, sometimes with biased Executives
⛰Self-motivation (No one pats your shoulders)
…
One momentum of victory is just a snapshot in the grand adventure.
⛰Setbacks are part of the journey.
⛰Pressure is a constant companion.
⛰Working with diverse people is an ongoing learning curve.
⛰Navigating unexpected situations comes with the territory
⛰Keeping the agency on track is an ongoing effort.
Next time you think someone's journey was a walk in the park, remember: their path is far from over.
Success is an ongoing trek, and what you see is just a glimpse of their journey.
Pause, reflect, and ask:
How well do we truly know each other's stories?