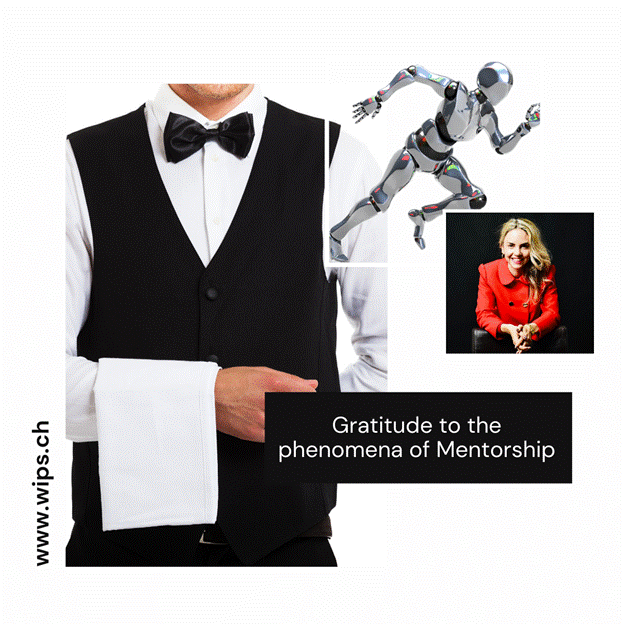 Everyone started somewhere.
Someone gave you and me and each of us time and an opportunity to take off. Without an outstretched hand of help, things would go differently.
Trainees and interns are often undervalued or underappreciated in a team. We tend to forget that top-notch talents also were revving up somewhere before they became who they are now. In fact, internships and training were invented to become the main source of talent for any type of company.
𝗪𝗵𝗲𝗻 Roland Solenthaler 𝘄𝗮𝘀 𝗺𝗲𝗻𝘁𝗼𝗿𝗶𝗻𝗴 𝘁𝗵𝗲 𝘁𝗿𝗮𝗶𝗻𝗲𝗲𝘀 𝗮𝗻𝗱 𝗶𝗻𝘁𝗲𝗿𝗻𝘀𝗵𝗶𝗽 𝘀𝘁𝘂𝗱𝗲𝗻𝘁𝘀 𝗵𝗲 𝗱𝗲𝗳𝗶𝗻𝗲𝗱 𝗳𝗼𝗿 𝗵𝗶𝗺𝘀𝗲𝗹𝗳 𝗼𝗻𝗲 𝗴𝗿𝗲𝗮𝘁 𝗿𝘂𝗹𝗲: 𝗺𝗼𝘃𝗲 𝘁𝗵𝗲 𝗻𝗲𝗲𝗱𝗹𝗲 𝘁𝗵𝗿𝗼𝘂𝗴𝗵 𝗴𝗲𝗻𝗲𝗿𝗮𝘁𝗶𝗼𝗻𝘀 𝗮𝗻𝗱 𝘀𝗵𝗮𝗿𝗲 𝘁𝗵𝗲 𝗸𝗻𝗼𝘄𝗹𝗲𝗱𝗴𝗲.
The misbelief of the workplace of the past was feeling intimidated by growing your own competition. The new era trends dictate leaders to never be afraid to share and delegate: at the end of a day we are all in the same boat. Instead, you have a chance to train the best advocates for your company.
Each of us was born with a different gift.
Imagine that we customize the training plan according to the individual strength and potentials. Then we guide them throughout their journey, observing their rise and falls. From there, adjust the training plan according to their strengths and let trainees pivot in your company.
To end up with, 80% of alumni are leaving the Hospitality Industry because of the global changes in the world. We are risking more than we think. We should express support and gratitude to the young hospitality professionals if we don't want to see the hospitality industry run by robots and AI for 100% in a couple of years like in horror futuristic movies.😅