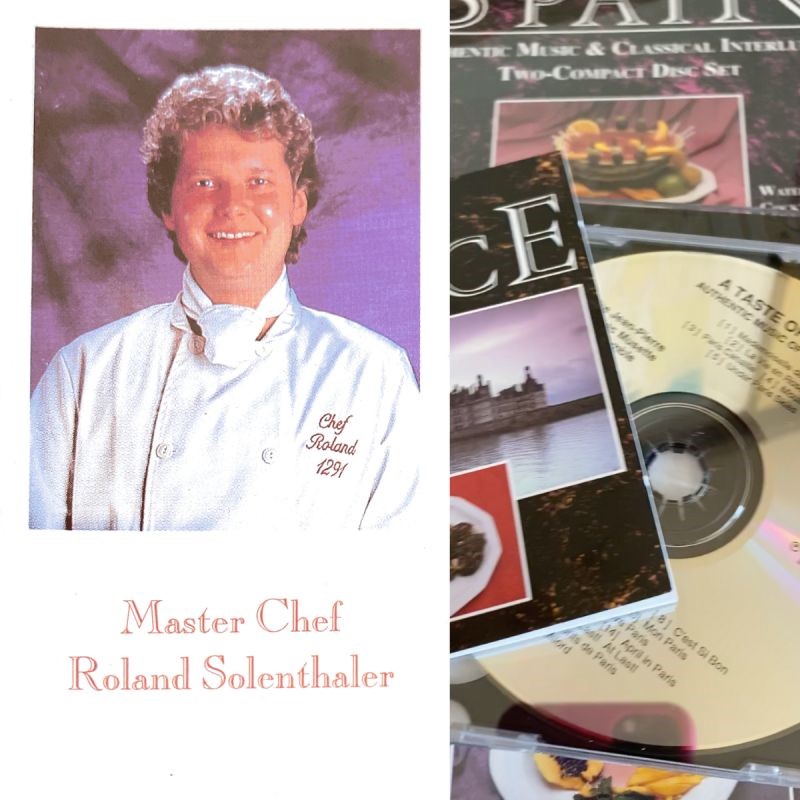 Naturally, we are familiar with the faces of people on the front lines of businesses. On the other hand, we often forget about those who provide continuous support, motivation, and mentorship in the background.
In our case, it's Roland Solenthaler:
Thriving in the hospitality corporate environment, Roland always had a dream to become self-employed. He loved his time with Four Seasons Hotels and Resorts San Francisco as Director of Food & Beverage followed as Opening Director of Food & Beverage at The Peninsula Hotels Beverly Hills. Yet he had a calling for something bigger.
It turned out that together with the skill of a thoughtful hotelier, Roland also had the talent of a vigorous creator. He developed a concept to teach American people how to cook and entertain at home. The concept's mission was to combine music, food, and traditions from different countries for home entertainment instead of going to restaurants. He developed culinary experiences from 14 different countries. And this was the beginning of his chapter as ChefRoland.
He found a production company in America which shared his vision and brought his concept to life.
Back then, in the early '90s, the celebrities' TV cooking shows did not go as viral as now. In fact, they didn't exist in the same format we know today. However, Roland caught the attention of Robin Leach, a Host of Lifestyles of the Rich and Famous and he had the pleasure of cooking for many celebrities on the TV show, including famous Greek singer Nana Mouskouri. Robin Leach was so delighted with the success of this production that he suggested designing a cooking show personally for Chef Roland.
As it goes in life, some things are meant to be. The story took a twist and Roland pursued a different opportunity in a different place. He moved to New York City.
Years later when Roland became the owner of WIPS, a boutique recruitment agency founded in Switzerland  in 1988, it was not solely a business decision. It was a responsibility to mentor and impact future generations of hospitality industry professionals.