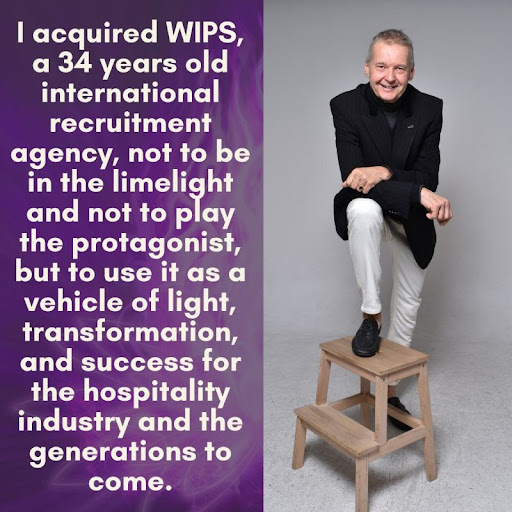 My life started to be exciting and adventurous when I left home to become a Chef. I was only 15 years old when I marched off with one suitcase, deep down in my pocket, I  tucked away my entire savings consisting of 1000.00 Swiss Francs.
It may sound corny, but I still remember the first day at work with my white and shiny kitchen uniform, there it was the most awe-inspiring moment: I discovered the bountiful variety and opulence of food, it blew my mind.
I learned at a young age that if I wanted to swing the scepter of my life, I had to hold it in my hands. Taking bold decisions shaped part of that, and stepping into the unknown over and over again, unapologetically following the inner calling with confidence and trust, even if many around me would disagree.
I had to prove it to myself, and realize my dreams. This does not indicate that I never felt fearful, yet I always let the shining light of courage triumph over the darker light of fear.
I had so much fun, reinventing myself over and over again, one door closed the other one opened. One of my highlights was being the Opening Director of Food and Beverage at The Peninsula Hotels in Beverly Hills or managing my own Bed & Breakfast & Swiss Restaurant at Time Square in Manhattan.
Would I want to miss the ups and downs of it all, like starting off at the bottom as a Waiter when I embarked on the entrepreneurial pathway? Quite frankly, it was a harsh landing on the ground of reality in New York City.
Failure was simply not on the "itinerary", yet the appetite and hunger "to make it" huge. Relentlessly chasing the freedom I so earnestly urged for! There was no doubt in my heart that I could achieve it. Today I know the impact my mentors had on my success at the time. They believed in me, motivated me, guided me, and reminded me of the light in the darkest hour.
I am a firm believer there is a time and place for everything in life. When we reach the level where we have more than enough, you can always chase more, I am wise enough to know it's a never-ending cycle and limited 3rd thinking, yet everyone's own choice.
"Leaving the party when you are still having fun", "cashing the chips" meant for me to sell my businesses 8 years ago to reinvent myself.
Dismantling the shackles of limitation, again it implicated courage to step back, and realign with my higher purpose – The art of sharing.