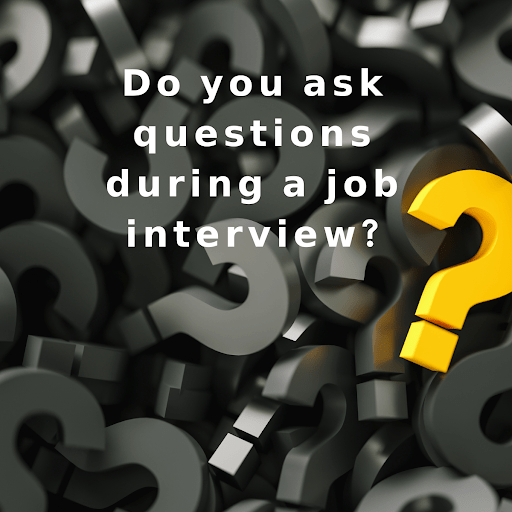 You surely heard people say a job interview should be a two-way street, they proclaim it plainly – but it is easier said than done!
How do you get into the driver's seat and take control of the conversation?
Engage actively and ask questions.
A job interview goes both ways. More often than not, candidates are too passive during the interview.
𝗞𝗻𝗼𝘄 𝘆𝗼𝘂𝗿 𝘄𝗼𝗿𝘁𝗵, 𝗮𝗻𝗱 𝗴𝗲𝘁 𝘁𝗼 𝗸𝗻𝗼𝘄 𝘁𝗵𝗲𝗶𝗿𝘀!
When you are being asked during an interview" Now tell us why did you switch employers here" ensure to pose the following question:
𝗪𝗵𝘆 𝗶𝘀 𝘁𝗵𝗶𝘀 𝗽𝗼𝘀𝗶𝘁𝗶𝗼𝗻 𝗰𝘂𝗿𝗿𝗲𝗻𝘁𝗹𝘆 𝗮𝘃𝗮𝗶𝗹𝗮𝗯𝗹𝗲?
You'll soon figure out that their answer gives you a lot of clues into their company culture.
The interview is always a two-way process. Now, what about you, how do you tackle interviews, do you ask questions?