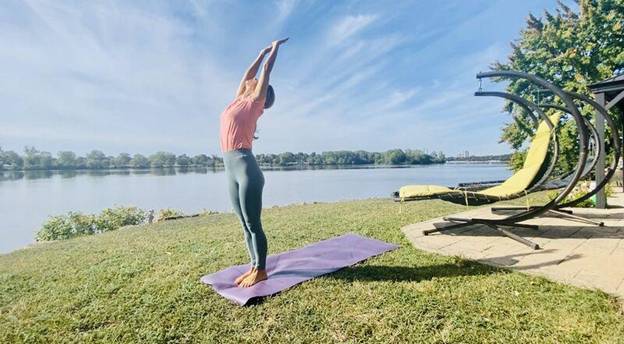 Not with your internet.
With your heart center.
Luxury is often perceived with the outward-looking eye.
Nothing wrong with that, there is no doubt it can be beautiful.
Beautiful sceneries, stunning views, jewelry, cars, estates, clothes, vacation retreats, you name it…
The definition of luxury is always a question of perception.
For someone, luxury might just be a barefoot walk in solitude along the beach while watching a sunset and for somebody else riding a bike for complete joy for the first time again after a healed illness.
Truly this universe has abundant gifts to offer, and abundance can be seen everywhere around you if only your eyes focus on it.
Wouldn't you agree that luxury then is not tangible, it only creates that feeling and yes it does bring joy to the heart, that's for sure, but that's it.
Think about it.
The joy to have something, to experience something.
The memory of those beautiful vacations, it's that lasting feeling.
If you were to welcome us to 5-star luxury property and we are completely impressed by your infrastructure, are you going to impress us as well during a face-to-face interaction?
Your brand gives a promise, its corporate identity entails values, mission, and vision.
Is each employee truly living these values, moment by moment, day by day?
Each moment counts, each employee's action contributes to the overall luxury feeling and experience.
Lasting luxury from the inward-looking eye sheds light on the frequency that you are holding.
As leaders, we have to not let anything disharmonies our frequency, and if it does happen, we have a responsibility to reconnect as quickly as we can, to reconnect to abundance, joy, love, to create the happiness that our guests and employees so earnestly are craving for.
Stay connected to your hearts after all that's the place from where hospitality always manifests itself.